Welcome To Right Driving School, right choice to learn driving
We are one of the promising independent driving school in East London using fully qualified driving instructor.
Our every driving instructor with their green DSA badge prove that they all have completed their full training to become instructor and passed exams to proved their capability to teach you.
Our driving instructor are experienced for years. With our experience we can help every people with their own unique expectations. We offer both manual & automatic driving lesson. There have more than many cases, where people were really nervous about driving, when they first come to learn, but our experienced instructor helped them to leave their fear behind and become a perfect driver.
Maybe you are not new in driving and learned a long time ago, but due to lack of driving you need new lessons. Our driving instructor can help you better to show you what you forgot and what new, interesting thing is need to know. We are happy to make you happy.
Our Features
ONLY FULLY Qualified Instructors
Different models of vehicle
Drive on your first lesson
Excellent Reputation
Male & Female Instructors
Pass Plus Registered
Manual & Automatic tuition
One to One tuition
Special Offers & student discounts
Nervous pupils our speciality!
Full 1 Hour Lesson
Student / Block Bookings discount
ALL instructors CRB checked
Intensive Courses / Refresher
Dual controlled cars for your safety
East London & surrounding area

What makes us different?
Well, in addition to providing a great learning environment and highly qualified teachers, our teachers are great teachers.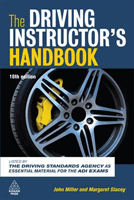 It is not just to teach driving, it's about providing the environment in which we and you can do your best. We are professional and reassuring, always touch our students to do their best and are always willing to help.
Right driving school is one of high recommend driving schools, however we are a different; our driving school in east London is the only independent driving school using fully qualified instructors.
We pride ourselves on being a driving schools that offers Driving Lessons in east London, Essex, Hackney, Newham that are tailored to our clients specific needs. We offer driving lessons in a way that encourages individuals to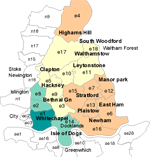 do their best and become confident drivers. We have a high success rate and this is a testament to our highly qualified driving instructors.
Our Driving School London is here to help you gain your license and to be a confident driver. We are passionate about what we do, being able to drive gives you the kind of the independence that you will never want to give up. Been able to just jump in your car and go wherever you want is one of the most freeing things.
All of our driving lessons in London and packages are priced to provide you with the very best deals around. So if you are searching for affordable driving lessons

from driving instructors who are highly trained and willing to give you excellent lessons day in day out, you have come to the right place.
We work around you, so if you are after single lessons, block bookings or an intensive driving course so that you can be on the road quickly, Pass Plus can help; we have already helped hundreds or pupils pass their driving test.